Front Porch
A front porch can absolutely make a house look special.  The curb appeal is huge if the porch is designed and built correctly.  See below what we did for Kitti Boesel's house.
Before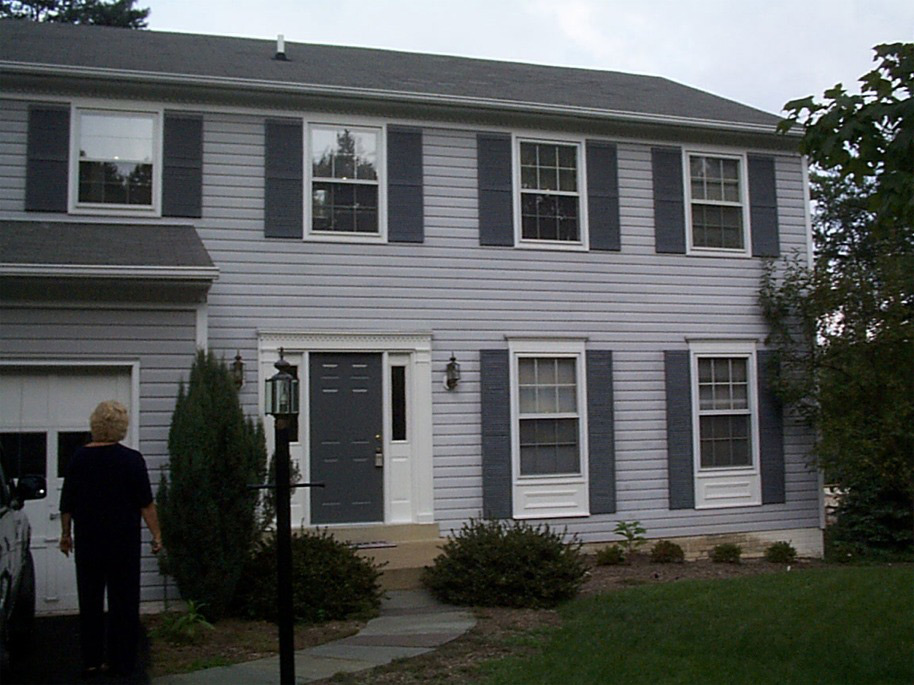 After
Call or click for a quote.  Just have the dimensions of your front porch ready along with the approximate height of your front door from the ground.  If it is in your budget… then we just need 4 things to start!
---
Dear Mike,
I just had to write a note to tell you how much we love our front porch! After we finished the deck, we had a new walkway laid and then we landscaped it ourselves! It was a ton of work but it was so worth it! Everyone in the neighborhood loves it and even the county appraiser thought it was original to the house. Your plan is such a wonderful addition to our home! It is exactly what we wanted.
Let me also commend you for your recommendation of D&D Construction. Never in my life have I met more professional, honest, helpful, and clean contractors. They did an outstanding job, always left the worksite neat and tidy and were absolutely wonderful to deal with. The other amazing thing was that neither of them ever smoked or swore! What a wonderful, refreshing change.
I have recommended all of you to numerous people and will continue to do so. The only thing I will change when I have all of you do our deck next year is to let Duke and Dave be the contractor. The savings was not worth the hassle for us. All of you have proven that you are more than trustworthy.
Sincerely,
Kitti Boesel
Lake Ridge, Virginia
---
The following "before" and "after" photos are courtesy of Elizabeth Kurcinik, Willimantic, CT. She and her husband did a splendid job building this front porch from our Hartmann Front Porch building plans ($259.95). They used GeoDeck T&G "Driftwood Gray" composite decking (no nails show, no fading, low maintenance) and everything else white vinyl for that sleek, modern feel. By using a low maintenance composite like GeoDeck, they spend their time enjoying their front porch… not painting it.