Standard Deck Building Plans for Sale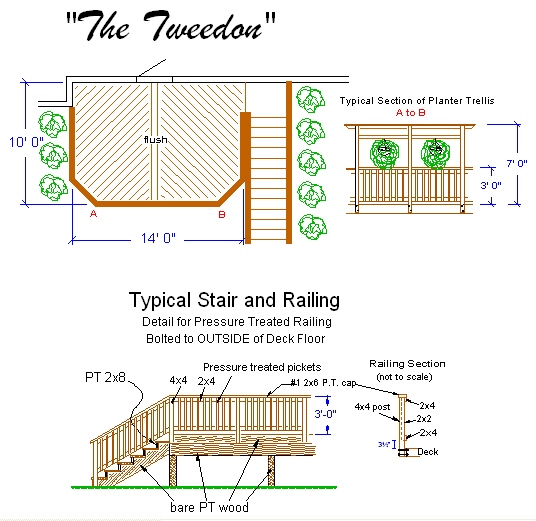 Buy any plan now by texting a check to (540)840-7243 or use the PayPal button below.
$259.95 includes postage and handling to mail professional quality
Building Plan hard copies (and Material List) and a digital email version.
Click on PayPal link below to buy now.
When you buy through PayPal or by text, be sure to include both your email address and mailing address so that we can email and mail you the building plans. Critical information will be sent by email that will not be included in the hard copies we postal mail. The above cost includes postage and handling.
Dear Mike,
Today, I took two sets of the drawing to our county permitting office. At the conclusion of plan review they commented, "Who did these drawings? This is about the best set of drawings on a Gazebo that we have ever seen." Thanks again. – Bill Baker, Montgomery County, MD
---
Dominion Valley Country Club Deck Designs
Click on a link below. It will bring up a PDF file with a drawing of one of the decks or deck/porch combinations that we are building in your subdivision for your neighbors. You need Adobe Acrobat Reader to view our top-notch deck designs.
Arnold Palmer Drive (deck photo pictured to the right)
---